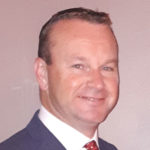 Cllr Eamon Aylward – Taking Action Getting Results, A Name You Can Trust
It has been an honour to represent the people of South Kilkenny since I was first elected to Kilkenny County Council in 2009.
Since then I have endeavoured to work my hardest to improve services in the area. I have made myself available and accessible at all times to answer your queries and ensure that you are aware of decisions by the council that affect you.
I am married to Lorraine and have three sons. As a family man, working man and active community member I have a deep understanding of the issues facing families, businesses and communities.
I currently serve as:
Cathaoirleach of Kilkenny County Council
Vice Chairman & Committee member of Mullinavat GAA Club
Chairman of Mullinavat Community Alert
Member of Board of Management of Scoil Aireagail Secondary School, Ballyhale
Committee member of various community groups including Mullinavat Playground Group helping deliver a new playground and park in Mullinavat.
Board Member of Kilkenny Leader Partnership
I ask for your trust to continue to fight for you, the people of South Kilkenny ensuring:
Adequate Funding is invested in our road network
Grants for community and Voluntary Groups are maintained and increased.
Continue to campaign for the establishment of a University and 24/7 Cardiac Care for the South East Region.
Services in Rural Ireland are improved including increased funding to rural transport, schools and an increase in Garda number to help combat rural crime.
Housing Grants for the elderly and people with a disability are maintained and good quality housing is affordable and accessible to everyone.
Thank you for your support over the last 10 years and I am looking for your Number 1 Vote on Friday 24th May 2019.
VOTE NUMBER 1 Cllr EAMON AYLWARD
If I can be of any assistance to you please do not hesitate to contact me.