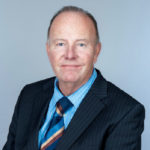 I have been honoured to represent the people of North Kilkenny for the past five years and would like to thank you for your support during this time.
During my term I have been successful in sourcing various streams of funding for the benefit of our communities, such as lighting upgrades, housing provision, road maintenance and upgrades, footpaths and flood relief.
Living in a rural community I understand many of the issues facing people today and I am continually examining ways that they may benefit from.
I am a member of the Joint Police Committee, and understand the concerns of people with regard to law and order. As Chairman of Castlecomer Municipal District I am delighted that our own Joint Police Committee will be in operation shortly with our first meeting on the 7th of May. This will give local communities a forum to have a say in the issues in their everyday life.
As a member of the HSE Regional Health Forum I have actively been involved in sourcing funding to upgrade health centres in North Kilkenny. I am aware of the major issues currently facing our health system, and will continue making representations to address your issues to the best of my ability.
In order to continue to represent the people of North Kilkenny I am asking you for your support in the upcoming Local Elections on the 24th May by voting No. 1 Michael McCarthy.