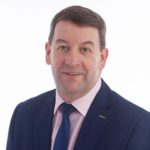 During the past five years I have worked tirelessly to represent the people of North Kilkenny.
In particular I have worked to ensure that our communities in North Kilkenny get the level of resources that they deserve and require. I am glad to say that this work has borne fruit and we have seen, during the last five years, increased levels of investment in public infrastructure by Kilkenny County Council.
However, that said, much work remains.
Delivering broadband, increasing housing supply, improving our water infrastructure, developing and investing in our community healthcare services and enhancing public transport links are just a few of the major challenges we face.
It is my firm belief that much can be achieved over the coming years through hard work, dedication and commitment.
It is my wish to continue to work on your behalf and in order for me to do so I need your support by putting your trust in me, I can assure you that North Kilkenny will have a strong, capable and dedicated public representative at the decision-making table for the coming five year term.
Vote Number No 1 Pat Fitzpatrick
For any issues, contact me by email or telephone.